For all of the food lovers, there will be the most authentic Cajun cuisine as you stroll through the Festival.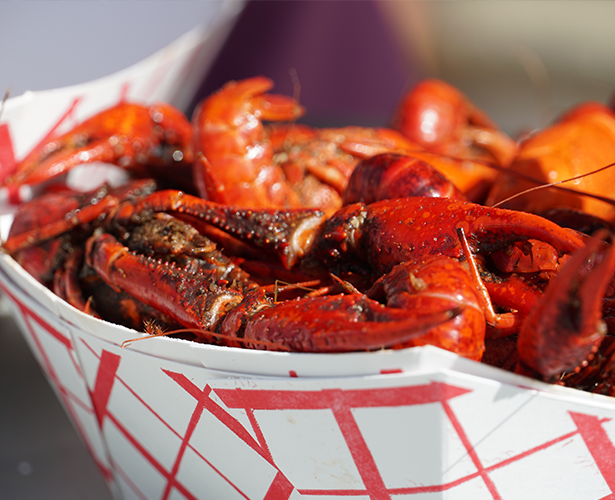 Get a taste of "N'awlins" with authentic Cajun favorite, Louisiana John's crawfish boil. There will also be jambalaya, gumbo, po' boys, gator tail, and do not miss muffuletta's, crawfish etouffee, and traditional beignets
Enjoy the Bourbon Street atmosphere with all the classic cocktails such as Hurricanes, Grenades, and Virginia's Champagne Hurricane specialty drink.